Quality Armstrong Luxe Plank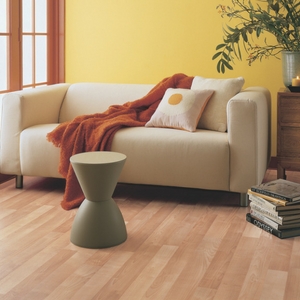 We at Carpet One Gainesville are happy to offer Armstrong Luxe plank. Luxe is a luxury vinyl flooring option that, although it is not made from wood, looks exactly like real wood flooring. Luxe gets its natural looks from Armstrong's Lynx Technology. With Lynx Technology, Luxe floors can offer a variety of wood looks, including traditional, exotic, and distressed wood looks. Plus, there are a variety of wood shades from which to choose.
What sets Luxe apart from hardwood, however, is its durability. Luxe is totally waterproof, so it's suitable for areas such as kitchens and bathrooms. The luxury vinyl planks will never expand or contract under moist conditions, and any spills can simply we wiped from the surface without any consequences. Also, Luxe has a special construction for extra strength, support, and stability. As a result, Luxe can handle heavy foot traffic and other potential impacts.
Luxe can be installed like traditional luxury vinyl floors. Click here to learn more about installation.
FastTak and Rigid Core
Armstrong Luxe is available with FastTak or Rigid Core technologies. FastTak results in one of the quickest installations available, as the Luxe planks will have a self-adhesive. So, they simply can be positioned and pressed into place without having to apply a separate adhesive. The installation will be permanent, and the Luxe floor can be walked on immediately. Luxe with FastTak can be installed by most skilled DIYers.
Luxe planks with Rigid Core technology are super-strong because they have a rigid composite core. This core provides exceptional dimensionally stability to the floor, so nothing, not even moisture and heavy foot traffic, will cause the planks to expand or contract. Plus, Luxe planks with Rigid Core have cork underlayment for extra comfort and noise reduction underfoot. Whereas FastTak planks are installed with a self-adhesive, Rigid Core planks offer a simple locking technology.
To learn even more about Luxe, check out this brochure from Armstrong.